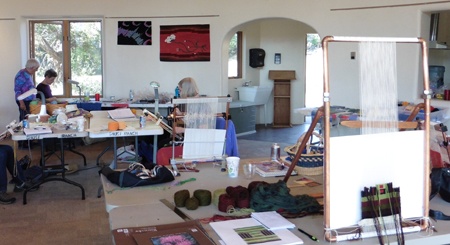 Ghost Ranch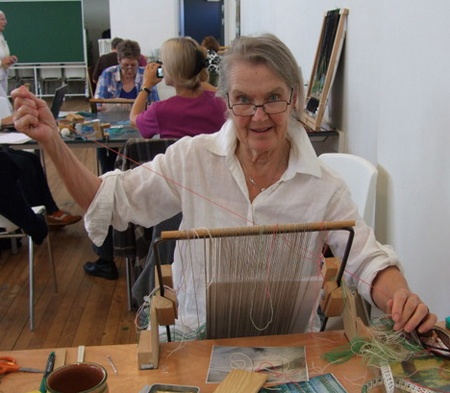 Ragnhild - Denmark
WORKSHOPS and LECTURES
I enjoy passing on design and weaving skills so I teach several types of classes aimed mostly at intermediate and experienced tapestry weavers. I also give lectures at conferences, to textile students and to groups and societies. Please contact me for more detailed information
TWO, THREE OR FIVE DAY WORKSHOPS
These classes are often designed around a specific theme, for example 'Weaving Water' or 'Colour in Landscape'. They will cover both design and weaving techniques and will accommodate the skill levels and requirements of each group. A public lecture on the theme can also be part of the package. These classes are taught in all sorts of locations and are usually the result of a learning group approaching me to run a workshop for them. I have taught these kinds of workshops in the UK, Denmark, the USA and Canada.
PROFESSIONAL DEVELOPMENT
I also run one-to-one or very small group sessions from my studio. These are individually tailored programmes of study designed in collaboration with the student and are aimed at intermediate and advanced level students. The content of these classes will usually be a mix of design strategies, practical advice and technical troubleshooting. There will also be tutorial style appraisal and discussion. The class can be as little as a one hour tutorial session, or a two or three day masterclass up to a programme of study spread over two or three years.