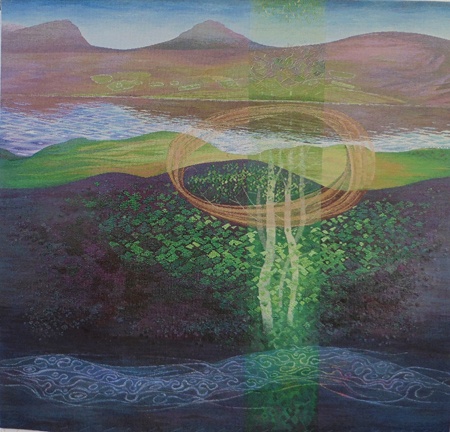 J Baxter Halaig 2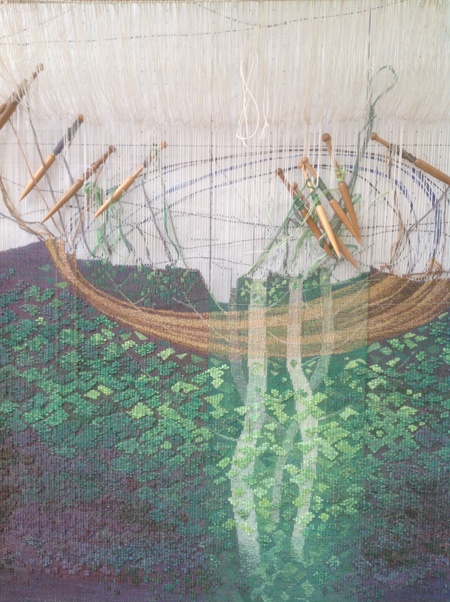 Halaig 2 detail 01





HALAIG 2

Size: 200 x 200
Materials: wool, linen, silk, foil thread
Date: 2015/16

This tapestry is my second piece inspired by the poem,'Halaig' by Sorley Maclean. In it the poet describes how the empty landscape of his ancestral home is haunted by memories of the people who once lived there.
The ghosts of the young women take the form of birch trees and their endless haunting of their landscape is represented by the gold ellipse.
For me, the poem captures exactly the atmosphere of the ruined villages and lost fields I encounter whilst walking in my own landscape.